September 2016 Funding Appeal
Thank you for considering this message. How far we get in the next six months or year is up to Brights like you.
Your financial backing sustains and strengthens the nonprofit organization that underlies the Brights' unique and distinctive endeavor. The Brights' Network (EIN 56-2385064) depends on generosity of Brights themselves.
Please play a part in these efforts. The more Brights who do, the farther we can go in bolstering a naturalistic understanding within our broader publics.
---

With your individual help, along with that of other constituents, "the Brights" can collectively …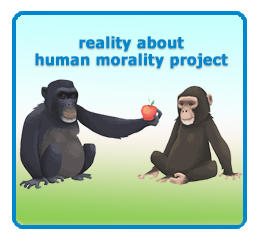 …further the message worldwide that the foundations of human morality are natural
-->We want to update the online human morality portal with the most recently published peer-reviewed research
-->We want to expand international awareness of "Reality about Morality" with additional languages beyond the current 15
…help even more future citizens truly grasp how life on earth has come about – free of supernatural
-->We want to send even more evolution posters (a "matchless resource") to high school classrooms
-->We want to move toward electronic support that will enhance this unique big picture understanding of evolutionary change
…add on other smaller charitable service projects to educate for public understanding of the naturalistic outlook (e.g., as with "A Little Brightness" for prisoners)
...continue with services to the constituency itself (e.g., monthly bulletins to subscribing Brights, international online communications forums, registering new Brights, enhancing the website, answering queries, "BrightenOps" and a modicum of swag)
---