The Brights' Bulletin
< Previous Issue | Next Issue >
Issue #121

(Note that links in archived Bulletin issues may no longer be valid.)
---
BRIGHTS BULLETIN -- JUNE 2013 
---
New Balancing
A secular life stance gains equal civic footing with the religious life stance. At least this appears to be the case in Iceland, where a group of ethical secular humanists has achieved the same legal status as groups guided by religious principles.
The Icelandic government has been keeping a national registry of congregations (life stance groups with religious affiliations). In May, the national government added the 300-member organization, Sidmennt, to its registry.
Sidmennt is the Icelandic Ethical Humanist Association. Its members do not give credence to supernatural phenomena. The humanist group has long been performing marriages and other life ceremonies, but it has encountered hurdles not faced by religious organizations. Full acknowledgement by the government means that the humanist organization gains new benefits from the so-called church tax (for citizens who join the registry through it).
The new civic status didn't happen automatically. It has taken more than a decade of campaigning for Sidmennt to obtain its "place at the table" (and not to be discriminated against because members don't believe in supernatural). The possibility of official recognition came about when a law passed in January gave "secular life stance" organizations the right to apply.
Back to top
BrightOn! (Iceland)
The group is deserving of congratulations for achieving the same legal status as the religions. But wouldn't a better step be for Iceland to entirely abolish its practice of registering such "congregations"?
Indeed, Sidemennt's President Hope Knudson has expressed mixed feelings about her group's achieving the new tax benefits. The group had been fighting the system, preferring a vision of full equality of citizens, whatever their religious or nonreligious leanings or affiliations. Said she: "Government should not mess with people's vision of life, signing people in by religion or philosophy and keeping a record of what philosophy people adopt."
Real civic equality comes from just being a citizen without governmental attention to worldview. This would be full right of conscience for individuals in Iceland. So, while the recent achievement is a notable step forward toward a civic vision of citizen equality, more work remains, and Sidmennt will be continuing the fight.
Back to top
New Brights' Kiosk on Zazzle
Logo-themed merchandise draws attention. It provides opportunities to talk about the Brights movement. You have a chance to increase understanding of the Brights' egalitarian civic vision and aims.
Brights have a new avenue to acquiring Brights-labeled merchandise! (Zazzle broadens options for Brights internationally.)
The Zazzle Kiosk is small. But we will be adding more items. Already, you'll find a standard T-shirt and another style more suited to the female shape. There's an organic canvas tote bag for your groceries, And, by request, a square button to use as a conversation starter.
Brights Central has priced all its kiosk merchandise with the minimum markup that Zazzle allows (10%).
Back to top
Merchandise Notes
It's important to note that Brights Central (BC) arranges for Brights-themed merchandise as a service to Brights who would like to participate.
Merchandise items, whether from Zazzle, Cafй Press, or direct from Brights Central, are not fundraisers for Brights Central, the hub of the movement. (BC is funded primarily by donations from Brights and by commissions on Amazon purchases.)
The website's merchandise page offers access to all three routes for viewing and acquiring Brights-themed items.
Back to top
Insights from Brights
Brights operate on the presumption that there's "just one life" to live. Consequently, it's no surprise that "how to live one's life" is a frequent topic of attention.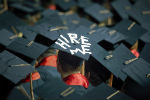 Is going to college nowadays still worth doing?
With unemployment, tuition hikes and student debt, aren't there better ways to spend your time?
This is an issue for which Umwelt Utahpia provides his answer and rationale.
Who gets to know what's on your bucket list?
A Rational Woman has explored between the covers of Pursuing the Good Life: 100 Reflections on Positive Psychology by Christopher Peterson, one of the founders of that field. From what she finds there about making life better for yourself (and better for others too), she deciphers some of its less publicized items that make most sense to her personally as a Bright.
Back to top
International Brights Forum Report
A favorite subject among brights seems to be biological evolution. It is the subject of a Topic that has been running now for a couple of months: "Swallows Evolve to Avoid Cars". A retrospective study indicates that birds nesting near certain roadways show different flight characteristics than the average for the species, when compared to birds nesting far from traffic. Another remarkable effect of human activity on the natural world!
A Topic on "Faith Schools in the UK" is attracting little response despite raising important questions. A new educational initiative in the UK has laudable aims of fostering cross-disciplinary learning. However, establishing the new "free schools" allows many schools to exclude students on the basis of religious belief. Forum participant "SlightlySkeptical" asks, "Are there passionate atheist communities that form schools with an open agenda, and good teachers, and emphasize discipline and morality?" Now, that's a question to consider! Do you know of any such schools?
Register in the Forums to share your input on these or any subjects of your interest. We'll see you there!
Back to top
Funding the Brights – For Free!
Wouldn't you like to give financial support the Brights at no cost to you? If your employer has a program of donation, you can choose The Brights' Net as a recipient. And, if you are an online shopper, it may be possible for your consumer purchases to have this side benefit. Please give it some thought.
One shopping route is via iGive.com -- You go to iGive.com and choose "The Brights' Net" as your charity. 1,200 stores will accept your online purchases via that link and bring in a small percentage to The Brights' Net. It's not much (typically 0.5% to 2%), but – hey! It's not zero!
If you wish to acquire any item via Amazon, rather than independently, benefits are more noticeable and happen whether you buy a washer/dryer or your printer toner or a book. But, of course that's only if you want to shop Amazon and if you start your shopping session from the Brights website. You will bring about 6% of the purchase price to The Brights' Net. "Books by Enthusiastic Brights" have direct links there, but for convenience, the Brights' website has a page you can bookmark for occasional Amazon (.com, .uk, .fr, and .de) shopping.
Of course, if you'd prefer to go the "real cost" route to support the Brights (direct donation), there's a page for that, too.
Back to top
Better Tools for Thinking
Last month's Bulletin pointed Brights toward philosopher Daniel Dennett's latest book, Intuition Pumps and Other Tools for Thinking, which distills a lot of what has interested him across his career.
There's now a further distillation. You needn't buy the book to garner some "thinking advice" direct from Dennett. These Daniel Dennett's Seven Tools for Thinking (tips he has personally extracted from the book) are free.
Back to top
Warning – It's a Thinking Trap!
From the May Bulletin Item: "Dennett pinpoints a number of lapses in thought process he'd surely like to see avoided. Surely you'll want to dodge such missteps!"
From Dennett himself (Tip #3): "Often the word 'surely' is as good as a blinking light locating a weak point in the argument."
Did you detect it? (A few Brights did notice!)
Back to top
Poster Travels Quickly
Apparently, Earth and Life: changes across time posters have been moving around within a school. This was unexpected! Peer pressure is strong, however, and we find that some recipients are loaning the resource to another teacher. More than one teacher is benefiting, not just the one who applied and received the poster.
What we already knew:

When a high school science teacher receives this poster, it usually goes up almost instantly. Examples:
The poster came in the mail last week and I love it. Thanks so much for this educational tool. It is already on display in a prominent spot in my Biology room. (Mark at Colfax High)
The day I received it was the day it made it onto my wall in my classroom. Which is saying a lot because I don't have much wall space. The students noticed the poster right away as well as some teachers. (Tracy at Jordan High)
What we have been learning more recently:
The new classroom addition draws interest not only within the classroom, but also beyond. Some sharing is going on. Other teachers see the poster, get envious of the recipient. So, a single poster may be utilized in more than one classroom in the school.
Examples:
The poster is awesome. Not only did i use it during the evolution and origin of life units, other teachers borrowed it from me (for theirs)!!! (Marianne)
I did receive it, thank you! I have shared it with the other biology teachers in my hall and have "loaned" it for use in their classes. (Kathy at Gig Harbor High)
Support the next round of the poster project at The Brights' Net web site.
Back to top
---