<- (Previous) -- You are viewing slide 8 of 12 -- (Next) ->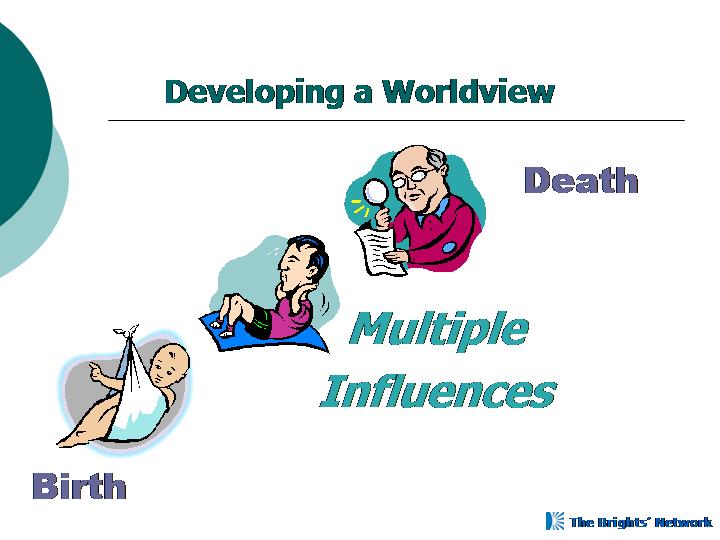 No infant has a worldview.
Each person's "life understanding" takes shape over time as the individual grows and develops, as he or she engages in new events and experiences, interacts with others and with his or her surroundings, and derives answers to inquiries about life and living from fellow human beings.
Any individual's worldview is internal and, in the fine scale, unique.